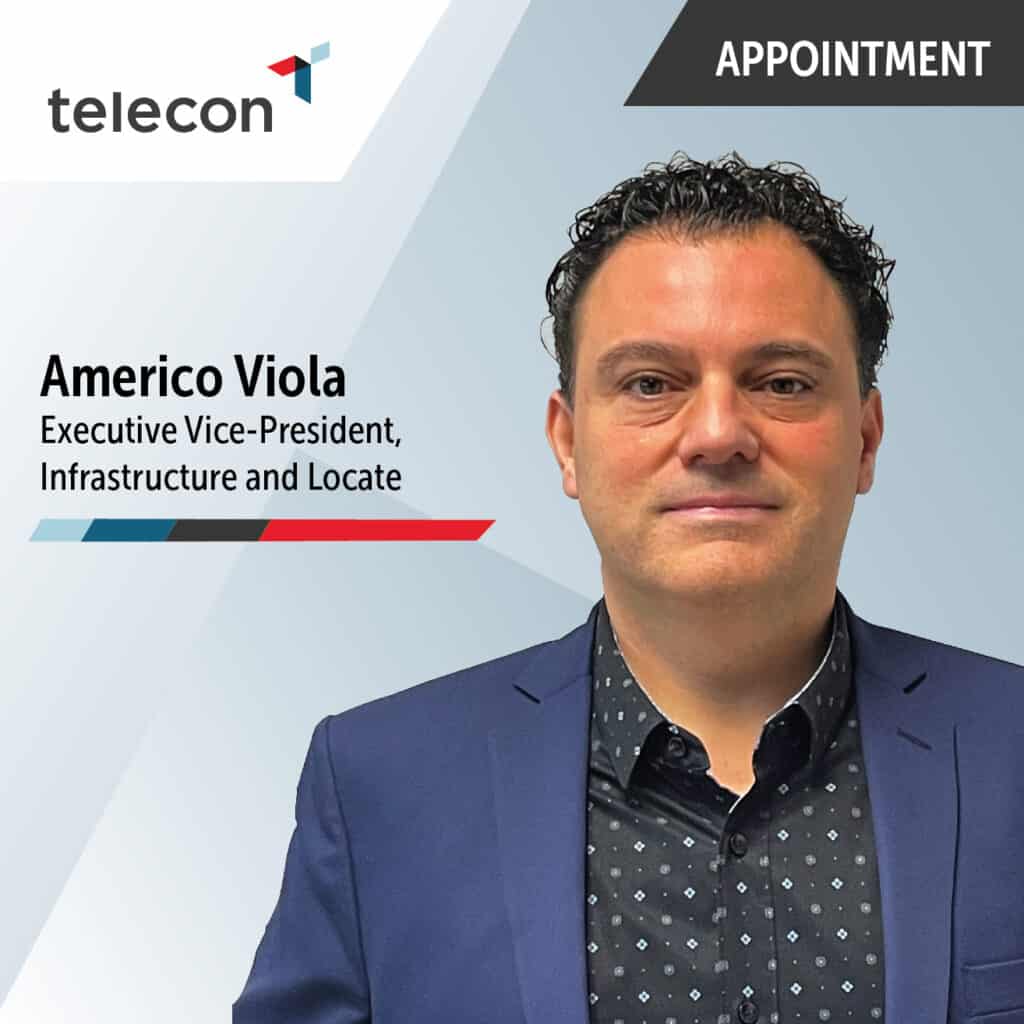 We are pleased to announce the appointment of Americo Viola to the newly created position of Executive Vice-President, Infrastructure and Locate. In this role,Americowill oversee and optimize our Infrastructure and Locate operations, including all turnkey FTTH projects.
Americo is a seasoned executive with over 30 years of telecommunications experience. Given this, both the Locate and Infrastructure Leadership teams will transition under Americo's leadership. His rich industry experience and expertise in strategy development, operational excellence, infrastructure, construction and business transformation will serve Telecon well in his new role.
Over the course of his career, he has held several leadership and executive positions with telecom organizations, including 18 years with Telus. He has a Master of Business Administration (MBA) from the University of Victoria and a Bachelor of Applied Science (BASc), Civil Engineering, from the University of Toronto.
We are confident his diverse skillset and rich experience will prove to be great assets to help us reach and exceed our goals.